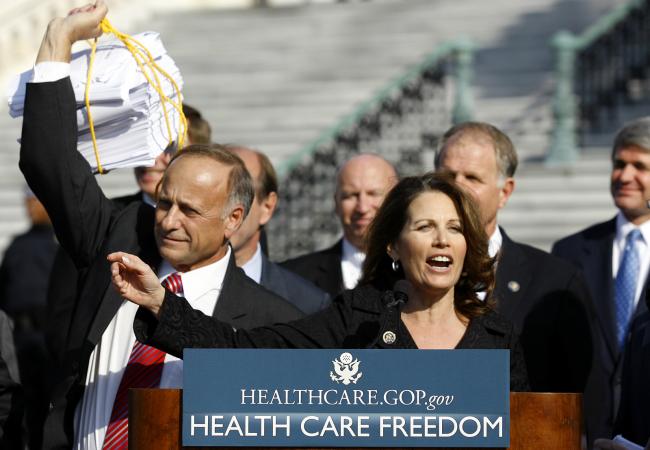 Barney Frank just lambasted nutter Reps. Steve King & Michele Bachmann after watching his colleagues joined and were encourage the screaming protesters (via Politico):

"Did you guys see the Republicans encouraging the disruption?" Frank told about 15 reporters right outside the House chamber. "These clowns are out there encouraging violation of the law and making the job of the guys up there harder. It's really disgraceful."



Frank said he's never seen such bad behavior on the floor.


"It is a dangerous situation, and the Republicans are cheering them on. ... People can get hurt. People can fall down. I've never seen this!"

"That's why you get this kind of virulent hatred outside,"

he said.

Asked about Steve King and Bachmann downplaying slurs shouted by protesters yesterday, Frank pounced.



"Any movement in which Steve King and Michele Bachmann are among the leaders is probably not going to meet high standards for civility or coherence," he said.



read more...